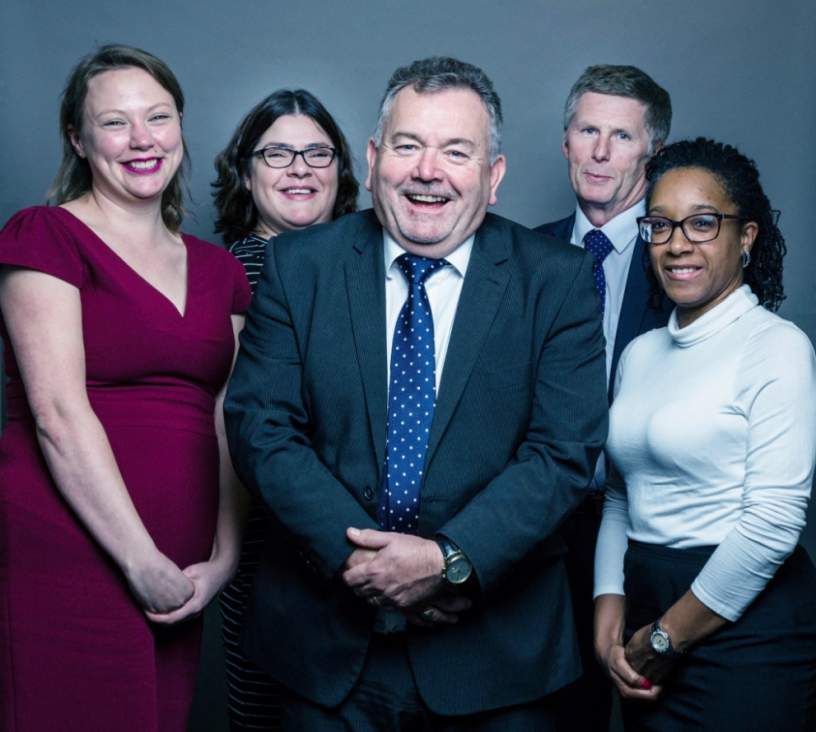 You wouldn't believe that we are coming towards the end of the financial year, I write this blog whilst looking at snow through a train window. Time moves on and, as I start to write our annual report, it's a nice opportunity to look back at the year past and look ahead to our plans for 2018/19.
Training
I look back on ICVA's training review, now a couple of years back, with some discomfort.  We were very conscious that we had decided to fundamentally change our membership offer and it was a nerve-racking time.  I am pleased to say that I look at the reforms with some joy.
in 2017/18, ICVA withdrew its offer of a single, annual face-to-face training session and replaced it with a new and expanded training offer. We have updated our training resources and our COO, Sherry, toured the UK delivering train-the-trainer sessions. We were delighted to empower scheme managers and see them grow in confidence, tweaking national training programmes to meet local needs.
ICVA had a new 'jewel in the crown' of our training offer.  We have now published six bitesize training modules.  These presentations and resources can be delivered as part of a local panel meeting or combined on a development day. We have delivered up-to-date training on the Children's Concordat, Mental Health, Equality and Bias, Vulnerability, Use of Force and the Independent Review of Deaths and Serious Incidents in Police Custody.  We've been delighted to hear happy feedback from scheme managers and ICVs alike and are proud to provide a suite of training resources.
A national voice and menstrual care
ICVA has developed our ability to collate and respond to challenges and issues that schemes raise with us. This is something that I really care about as we work with national partners and the Home Office and can put things right when needed.
We were deeply troubled by some reports of poor care for menstruating detainees and further research with former detainees and via inspectorate reports illustrated a national problem. We were fortunate to secure pro-bono legal opinion (thank you to Caoilfhionn Gallagher and Angela Patrick of Doughty Street Chambers ).  We led a successful media campaign, appearing on the Today Programme and across national print media.  Following this work, we are supporting the NPCC to develop new guidance on working with menstruating detainees and the Home Office to amend PACE Code C. The dignity of detainees is central to ICVA's mission and we are proud to be able to represent schemes and push for change. Thank you to every detainee who has shared their story and every scheme who has implemented local improvements.
TACT
Trained and vetted ICVs visit detainees arrested under terrorism legislation (TACT detention), these ICVs responded to the spike in terrorism arrests following attacks this year.  We found that these excellent volunteers were stretched thin as increased arrests meant frequent visits for a relatively small group of volunteers.
In response to increased arrests, and visits, ICVA produced new training resources, ran a conference and 'train the trainer' and established a TACT scheme managers' network. This infrastructure has helped to alleviate the demands and stresses on schemes and is readily sharing advice and work.
ICVs are the eyes and ears of the Independent Reviewer of Terrorism Legislation (IRTL). We said farewell to David Anderson, QC and welcomed Max Hill, QC to the role. We have continued an excellent and productive relationship with the IRTL and were delighted to welcome Max as a new and official member of the UKNPM.
There have been many further stand out moments for ICVA over the year, too many to recount them all within a reasonable word blog limit (never fear, the annual report will have more). The final one that stands out to me is our time working with the inspectorates. HMICFRS and HMIP inspect police custody and both Sherry and I spent two weeks embedded with them. This was a hugely positive experience that has improved understanding of our roles and cemented some excellent working relationships. We will build on this in the year to come.
So, onwards to 2018/19 and a flavour of ICVA's plans for the year ahead where our focus will be supporting and engaging with schemes.
Quality Assurance Framework
We are launching the Quality Assurance Framework (QAF) – a framework that articulates what a good scheme looks like and that will grade schemes from Code Compliant to Platinum. The QAF is an opportunity to share work, engage with colleagues and celebrate the work that ICVs complete. We look forward to seeing the responses from schemes.
Equality and diversity
We know that equality and diversity persist as an important issue. In some ways, we continue working on historically significant areas like mental health, gender and ethnicity. We will also be looking at emerging areas. We will use the results of recent high profile reviews to help schemes to understand their duties and equip them to deliver schemes that embody and represent the needs of all detainees.
Expanding on last year's work
We will continue to develop work that we started this year. We are formalising agreements with the inspectorates and writing guidance for scheme managers on how to prepare, take part in and respond to an inspection.
We will roll out four new bitesize training modules, starting with Human Rights. Furthermore, we will expand the reach of our training and support by trying out podcasts, webinars, streaming, YouTube and all modern methods to deliver support and guidance to schemes.
Our Board and staff are all deeply committed to independent custody visiting and it is a privilege to work with schemes. Roll on 2018/19!